The history of winemaking in the Renzoni family dates to 1886, when Robert's great grandfather Federico began working in the vineyards near Fano, a small Italian village on the shores of the Adriatic Sea.  While working in the vineyards, Federico and his father began making wine for family and friends.   Federico emigrated to America and after two years working as a commercial Fisherman in New London, Connecticut he decided to relocate to Buffalo, New York in 1914, where he entered into the wine and cordial business with his brother-in-law, Romeo Battistoni. Unfortunately, that venture was short lived, as they were forced out of business by the advent of Prohibition in 1918.
After successfully operating a construction business in the intervening years, Federico and Romeo returned to a variant of their first business venture together when prohibition ended in 1933, this time in the form of a wine distributing business.
Robert's grandfather, Domenic, joined them in 1934 and together they began importing wines from Italy and France.  By this time, the American wine industry was resurgent; having recovered from Prohibition. It was at this time that the trio began doing business with a number of Italian immigrants who had settled in California.  These immigrants would go on to become some of the more famous winemakers in California, and included August Sebastiani, Lorenzo Cella (Roma Wines) and Cesare Mondavi (Charles Krug).
After many years apart, parts of our family were once again reunited in Temecula, when Robert and his parents each moved here in 2004.  Once here, the muse of winemaking again beckoned.  They purchased a beautiful property on De Portola Road in Temecula, and supplemented the existing vineyards with additional plantings in 2006.  .
The Robert Renzoni Vineyard today is a tribute to Federico, Romeo, and Domenic.
Alla Familgia!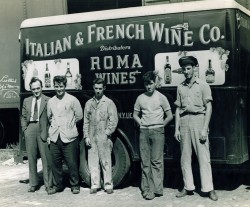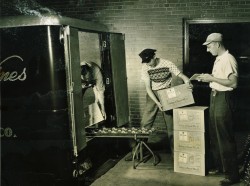 Temecula: West Coast Reunion
In 1999, my parents relocated to San Diego and after many years apart, our family was once again reunited in Temecula, when my parents and I both moved here in 2004. Given the beauty of the Temecula Valley and its natural perfection for grape growing, the muse of winemaking again beckoned. We purchased this beautiful property in 2006 on De Portola Road in Temecula, and supplemented the existing vineyards with additional plantings in 2007. The Robert Renzoni Winery opened its doors in the Spring of 2008.
The Renzoni Family journey from Fano to Temecula Wine Country has been made possible only by the hard work and dedication of our family members that have gone before us. Robert Renzoni Vineyards & Winery is a tribute to Federico, Romeo, and Domenic. We are proud to put the Renzoni name on these fine wines as a testament to their success and all that they worked to accomplish to enable each of us to be here today.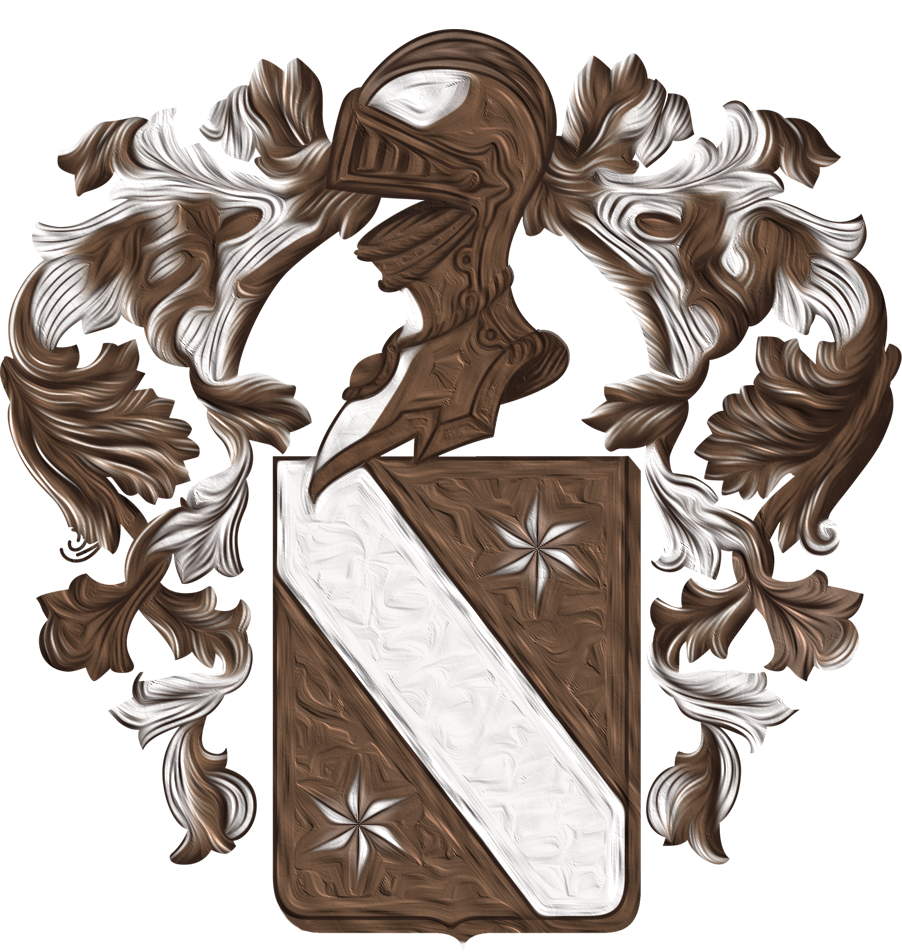 The Renzoni Family Coat of Arms, here reproduced in colour, reads:
"Of gules [in red] to the argent [silver] band accompanied by two stars with six points each, of the same, placed one in the chief and the other in the point."
The most ancient memories of the Renzoni's illustrious family stock can be found in Tuscany, to be exact in Florence, and are as old as the sixteenth century. In Florence, the Renzoni House's members greatly affirmed themselves so much to deserve – as handed down by the historian Tusebio Cerri in his Necrologio Fiorentino – the privilege of being buried in a Church.
Such privileges were reserved only to Nobles or to those living more nobelium, that is to say according to the Nobles way of life. The graves of these illustrious House members can be seen in the Basilica of San Lorenzo, in the one of the Santissima Annunziatia, and in the Churches of the Badia, of San Firenze and of San Pier Maggiore.
As years went by, the Renzoni House branches to several Families who settled in other towns of Tuscany and in a few zones of the Latium and the Marche regions. Important personages belonged to these latter branches and we like to remember Cesare Renzoni, a very much learned man who embraced the religious life and became an admired preacher who lived during the second half of the seventeenth century. Also we like to remember Benedetto Renzoni, a valuable doctor in law and a good writer.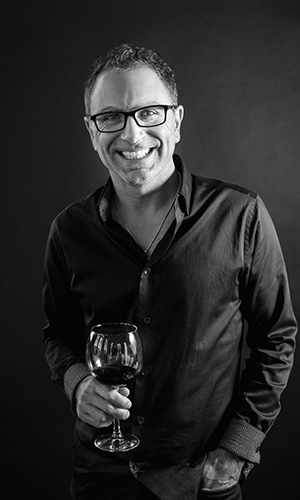 Robert Renzoni, Proprietor
"Wine is an artful expression of life."  – RR
"Everything that we do is based on family traditions & heritage. We believe that wine should be — and our wine will be — known for the region from which it originates, rather than its varietal composition."  – RR
Born in Buffalo, New York, Robert Renzoni began his career there and is one of the few vintners in Temecula who has dedicated his entire professional life to the wine industry. In 1989 he became the fourth generation of Renzonis to pursue the wine business.
Throughout the better part of the last century, Robert's family has been involved in some aspect of the wine business. His family owned and operated a wholesale wine and liquor distributorship named Italian & French Wine Company. It was founded in 1933 by his Great Grandfather Federico and his Great, Great Uncle Romeo Battistoni. His Grandfather Domenic joined the company in 1934 and his father Frederick joined in 1959. The family decided to exit the business after 61 incredible years, and the company was sold in 1994.
In 1996, Robert moved to Los Angeles, and from then until 2003, he worked for various wine distributorships, and a distillery, but throughout that time felt that something was missing.
In 2004, Robert decided to return to his roots, relocating to the beautiful Temecula Valley Wine Country. Once there, he immediately started working for a small family winery named Leonesse Cellars as their Sales Manager. Robert utilized his knowledge of the business to successfully market Leonesse. Within a short time, Leonesse Cellars became one of the most visited wineries in all of Temecula Valley.
In 2006, Robert decided to venture out on his own. Today, he devotes his time to realizing his dream of developing Robert Renzoni Vineyards into a world-class wine estate.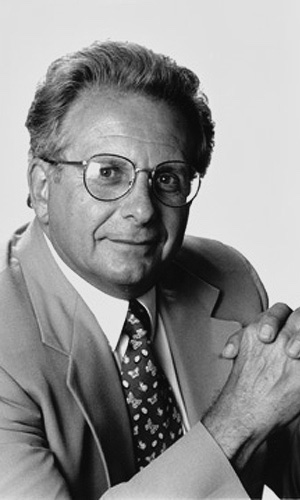 Frederick Renzoni
Fred's introduction to the California wine business came at the young age of 9, when he came across country from Buffalo, New York with his father Domenic and great uncle Romeo to spend six weeks touring Napa, Sonoma and the San Joaquin valley. The trio journeyed to California to buy grapes and wine for the family wine distributorship in upstate New York. Fred so enjoyed his first visit to California that he vowed there and then that he would someday return permanently.
Upon graduation from college, Fred first joined the family wine and liquor business, The Italian and French Wine Company, in Buffalo. There he developed many ideas and innovations during his thirty-five year tenure, successfully expanding the business across most of New York State. As President from 1972 through 1994, Fred oversaw a business that multiplied their sales tenfold. In a market filled with dessert wines and popular semi-sweet wines and wine coolers, Fred successfully developed and marketed many varietals across Upstate New York that are now well known staples of a burgeoning wine industry.
Together with his wife, Julie, Fred finally kept the promise to himself he had made many years before. He returned to California in 1999 and moved to the Temecula Valley in 2004. In 2006, the Renzoni family bought 12 acres of land to plant vineyards and build a winery.
After a fourteen year hiatus, he is proud to enter back into the family wine industry with his sons.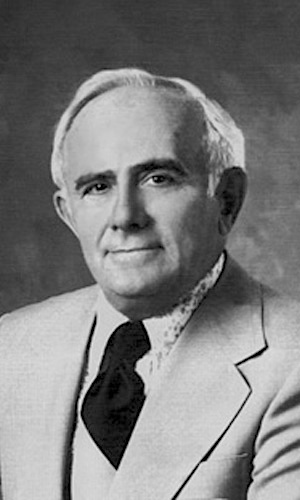 Domenic Renzoni
Domenic journeyed to America in 1912, the young son of Italian immigrants. His family ultimately settled in Buffalo, New York, then a melting pot of European immigrants that included Irish, Italians, Poles and Germans among many others. Domenic had an older brother, Renzo, and a younger sister, Assunta.
In 1934 he married Rose Salerno, and relinquished a higher paying job to join the family business with his father Federico and his uncle Romeo. As Prohibition had just ended, the business that would eventually become the Italian and French Wine Company developed quickly in Buffalo and ultimately expanded into the remaining parts of Upstate New York.
Upon the death of his father in 1938, Domenic inherited his father's interest in the business. It was that same year that Domenic's son, Frederick, was born. Named for his grandfather, Frederick would eventually join the company in the late 1950s.
Domenic remained active in the family business until 1982, when Frederick assumed the position of President of the company. An avid golfer his entire life, retirement enabled Dom, or "Tino" as he was sometimes known, to fully enjoy his passion for golf when he and Rose moved to Fort Myers, Florida. They resided there together until Rose's death in 1994. Domenic continued to reside in Florida until his death in 2002.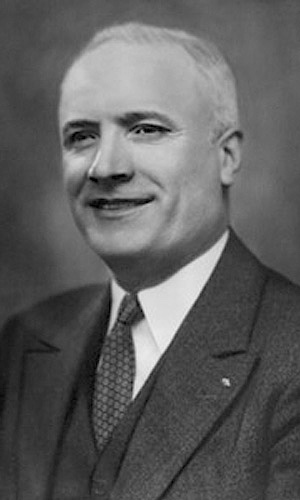 Romeo Battistoni
Romeo Battistoni was one of the leading forces that led our family into the American wine business in the early part of the last century. Together with our great-grandfather, Federico, they established the business that eventually would lead us to establishing Robert Renzoni Vineyards in Temecula, CA.
Romeo emigrated to America with his brother James in 1903 when he was just 17 years old. With little formal education and unable to speak the English language well, he began working at Bethlehem Steel in Lackawanna, NY. He worked there for a couple of years until a fateful day when he saw a worker fall to his death into a molten pot of steel. Romeo left the steel industry and never looked back. He then opened a bar in Buffalo, NY with his brother, James. He continued at this venture until Federico Renzoni, his cousin, joined him in America in 1912. Together they started a business making cordials, while Romeo continued to operate the bar. Both businesses ended when Prohibition began in 1918.
With Prohibition in place, Romeo and his brother James were forced to find other vocations. James started importing products from Italy. As detailed in our "family history" page, Romeo and Federico entered the home construction industry. That business was very successful until the advent of the Great Depression in 1929, after which the business was ended.
Like many Americans, the depression years were difficult, so when Prohibition was lifted in 1933, Romeo and Federico returned to the wine industry, and formed the Italian and French Wine Company on December 5th of that year. They actively imported wines from Italy, France, and Germany, later expanding into California wines as the wine industry developed.
Based in Buffalo, NY, the business thrived throughout the better part of the century. Romeo continued to be active in the business until his death in 1965.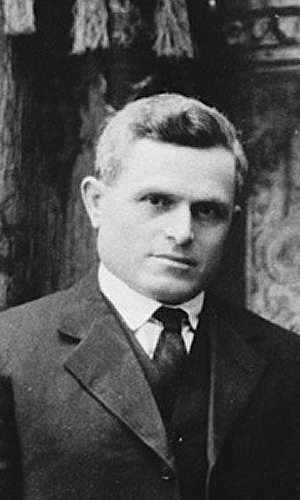 Federico Renzoni
Federico was born in 1870 in Fano, Italy, then a small village on Italy's Adriatic coast. Federico began working in the vineyards near Fano at the age of 12. At the age of 16, he started making wine which he sold locally in Fano. However, Federico soon turned to the more lucrative field of commercial fishing. He became a commercial fisherman in Italy, however soon learned of the need for commercial fishermen in America.
He immigrated to New London, CT in 1912 and worked there as a commercial fisherman for a couple of years. Seizing an opportunity to go into business with his brother-in-law, Federico abandoned commercial fishing and relocated to Buffalo, NY to open a tavern and work in the cordial business. He and his brother-in-law, Romeo Battistoni operated that business until 1918 when they were forced out of business by the advent of Prohibition.
With Prohibition having closed their cordial business, Federico and Romeo were forced into another line of work. They turned to the homebuilding business, where they were very successful for eleven years. Their success was thwarted again in 1929, this time by the onset of the Great Depression.
Prohibition ended in 1933 and Federico and Romeo returned to a variant of their first business venture together, this time in the form of a wine distributing business. Together, they founded the Italian and French Wine Company, named as such because the domestic wine industry was in ruins as a result of the prohibition of 1918-1934 and imported wines were all that were available for sale. Federico passed away in 1938, not living to see his company grow and prosper for the better part of the remaining century.
Frederick, Robert's father, was born in 1938 and named after his grandfather, Federico.