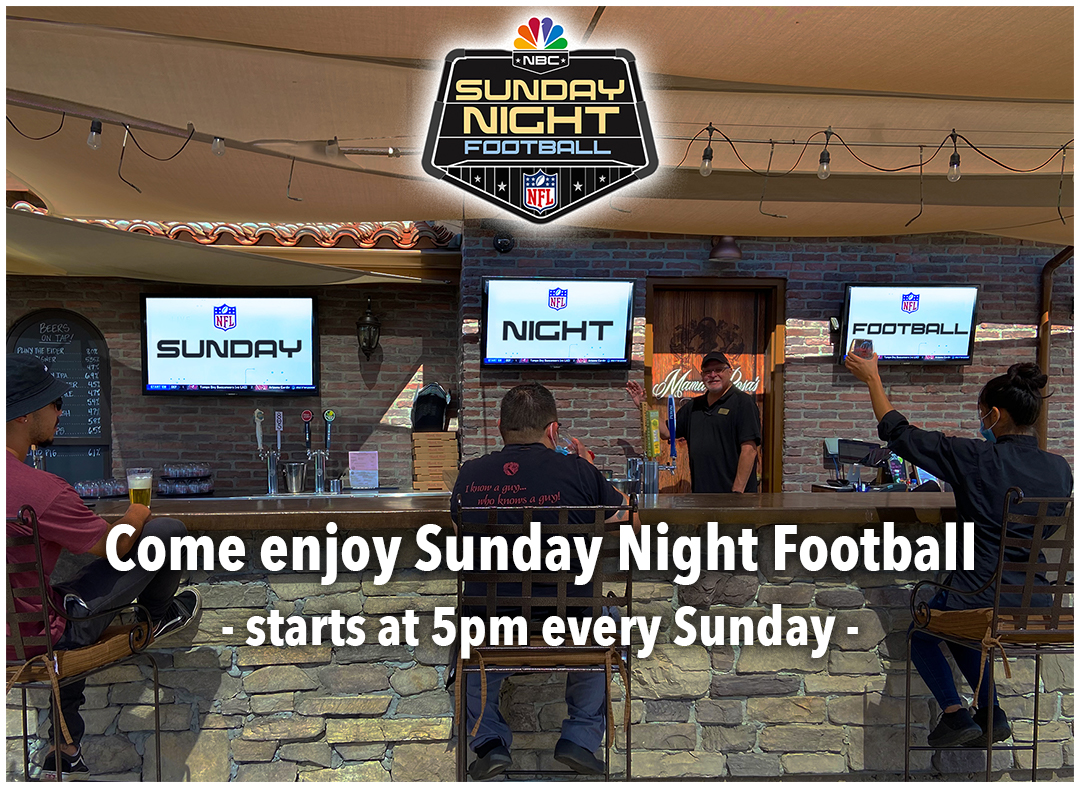 Last call for food orders by end of 3rd quarter.
Last call for drink orders by 2-minute warning.
COVID-19 PROTOCOL IN PLACE
Wine tasting flights will continue to be available on our front patio. Click the link below to make a reservation for our beautiful patio Trattoria that is still serving 7 days a week, 11am - 6pm!
Public health officials require masks to be worn when entering public areas, but may be removed while eating or drinking at a table. 
MAMA ROSA'S TRATTORIA - Daily | 12pm - 5pm
2 hour table limit
18% gratuity for parties of 6 automatically applied
RESERVATIONS RECOMMENDED!
951-302-8466 x5